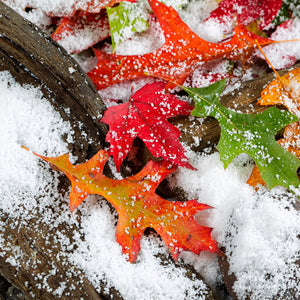 With the fall and winter seasons just around the corner, it is essential to stock up on your seasonal skin care must-haves. When trying to combat that wintertime dry and cracking skin, aim to moisturize, hydrate, and exfoliate on a consistent schedule.
Moisturize/Hydrate: The biggest problem faced during cold weather is dryness and itchiness of skin. A person's face is the part of the body that is the most exposed to cold weather. The constant exposure causes your skin to lose its moisture; therefore, it is important to be constantly and consistently hydrating your face to balance its moisture levels. Two ideal products to add to your beauty belt would be hyaluronic acid serum, and Vitamin C Moisturizer. Both the Vitamin C Moisturizer and Hyaluronic acid serum are perfect when attempting to hydrate, moisturize, repair, and redeem your skin's natural glow, luster, and brightness.
Exfoliate: Exfoliation is also a vital step in satisfying your dry winter skin. When dry/dead skin builds up, it can prevent moisturizers and hydrating treatments from penetrating and working on repairing your skin. Therefore, it is essential to gently peel away dead and dull skin to let moisturizers and serums be better absorbed. The coffee grounds in Eve Hansen's Organic Coffee Scrub deeply exfoliate your skin in addition to this scrub's many other beauty – and health – benefits. Adding this product to your wintertime skin care routine will bring desired results, and the cozy coffee smell is just an added bonus!
We all love the winter seasons without the dreadful effect it has on our skin. With just a few upgrades and tweaks in our skin care schedules, we can all enjoy the season without having to worry about dry and itchy skin!