SELECT INGREDIENTS
Almond
Almond oil is rich in Vitamin E, monounsaturated fatty acids, proteins, potassium and zinc, along with a number of other minerals and vitamins, which explains why it is so good for our heart, skin and hair.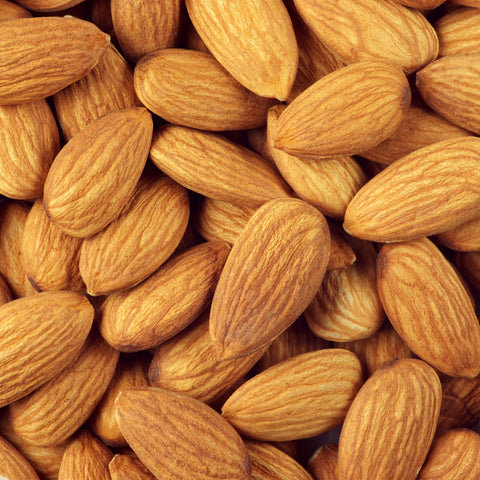 Aloe
Aloe vera is a perennial, succulent plant (meaning its leaves hold large quantities of water). Known as the medicine plant, Aloe has numerous beneficial properties. Aloe enhances natural cell renewal, improving texture and elasticity so the skin is firmer, more supple and luminous. It also nourishes and protects the scalp to maintain healthy hair.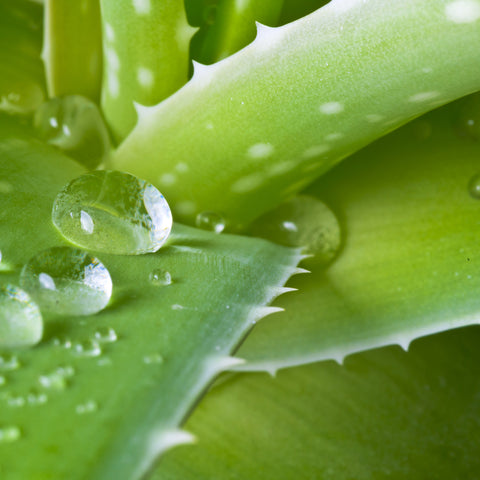 Blueberry
Blueberries are a powerful antioxidant that is great for the skin. They contain Vitamins A, B complex, C and E, potassium, zinc, copper, iron and magnesium. Blueberries help smooth the skin, help prevent fine lines and wrinkles, reduce the appearance of scars, increase elasticity, fight against blemishes and acne, balance levels of oil in the skin, and help even out skin tone.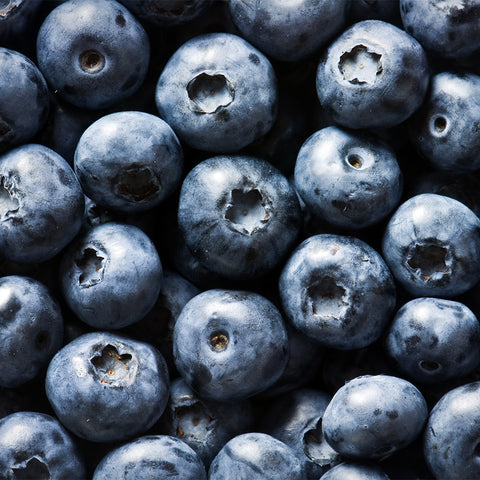 Chamomille
Chamomile is considered to be one of the most ancient and versatile medicinal herbs. It has many health benefits and uses, including its ability to protect the skin, lower stress levels, aid sleep, boost the immune system and more.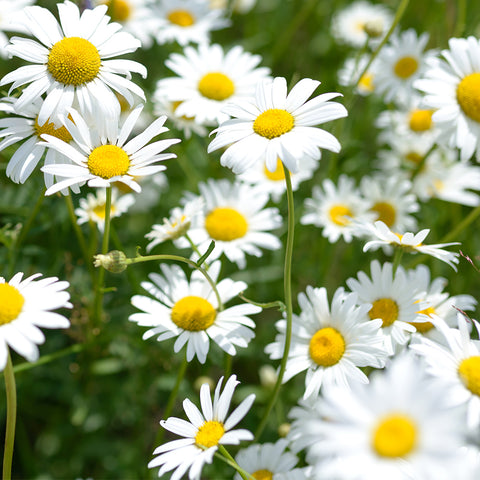 Cucumber
Cucumber contains Vitamin C and caffeic acid, which fight to reduce inflamed or irritated skin and aids in skin hydration thanks to its high water content. Beyond cucumber's high water content, it also has other important nutrients like magnesium and potassium.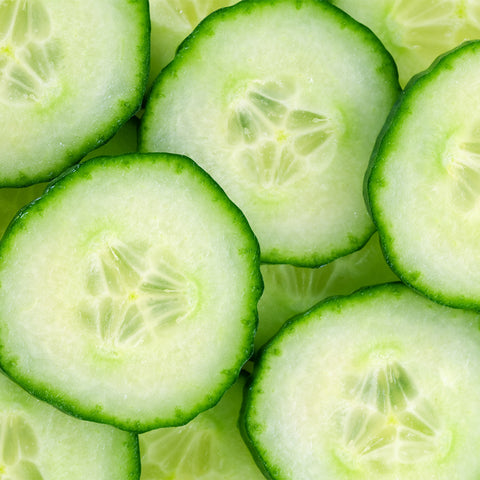 Green Tea
Green tea is loaded with antioxidants and other healthful properties which can fight inflammation and bacteria. Antioxidants are our most powerful weapon in the fight against aging. The antioxidants in green tea also help prevent free radical damage and encourage cell healing – all of which fight signs of premature aging like age spots, wrinkles, and sun damage.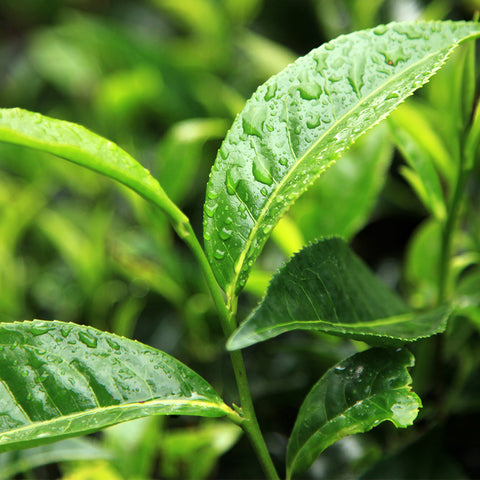 Jojoba
Jojoba is rich in vitamins and minerals that nourish hair, including Vitamins C, B, and E, copper and zinc. It can also be added to hair conditioners to give you added protection against dryness, breakage and split ends.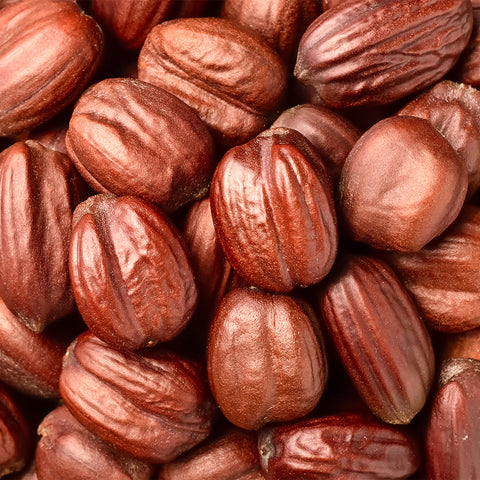 Lavender
Lavender's benefits include the ability to eliminate nervous tension, relieve pain, disinfect the scalp and skin, enhance blood circulation and treat respiratory problems. Because of its powerful antioxidant, antimicrobial, sedative, calming and anti-depressant properties, lavender's benefits are plentiful and it's been used both cosmetically and therapeutically for centuries.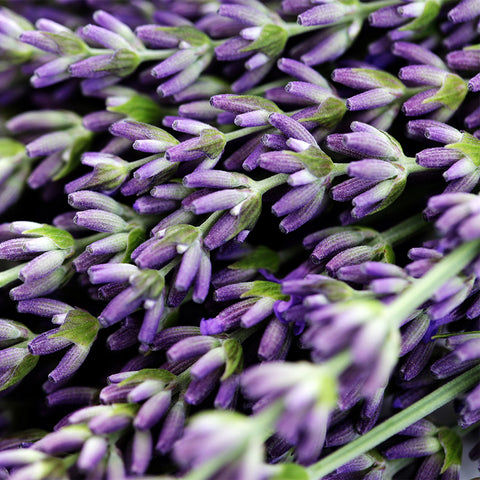 Lemon
Packed with Vitamin C and citric acid, lemon is an ideal skin brightener. Over a period of time, it can help to brighten and lighten skin's color. The Vitamin C in lemon is a great antioxidant for reducing free radicals and boosting the production of collagen.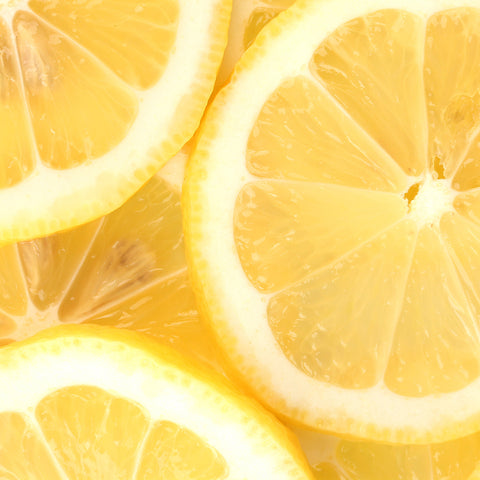 Orange
This Vitamin C rich fruit has powerful antioxidants which are essential for a healthy life. Antioxidants help prevent the formation of free radicals that carry out unwanted oxidations. Oranges also have a high content of citric acid which aids in skin exfoliation and helps to dry out acne, improving the overall look of your skin.
Peppermint
Peppermint is a cross between watermint and spearmint. Historically, the herb has been known for its medicinal uses, and its impressively long history often gives it the prestigious title as the world's oldest medicine. It has a wide array of health benefits ranging from digestion to aiding muscle aches.