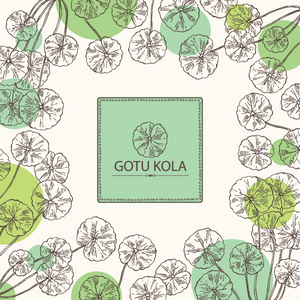 Scientific Name: Centella Asiatica
Benefits/History: For centuries, people throughout China, Japan, India, and Indonesia have been ingesting and topically applying the gotu kola plant to help heal conditions such as anxiety, varicose veins, and minor burns. In modern day, gotu kola extract has been described as a skin care "super star" and is mainly found in sun care and anti aging skin care products. The gotu kola plant has shown to help to stimulate collagen synthesis, reduce facial scarring, increase antioxidant levels in the skin's tissues, and to strengthen skin cells to build resilience. Rich in vitamins B and C, various phytonutrients, tannins and polyphenol, gotu kola also promotes wound healing with its antimicrobial and antioxidant properties. The presence of triternene saponins in gotu kola enables the plant to help keep skin tighter and firmer. Because of its anti aging benefits, gotu kola has also gained popularity in the preventative care movement among younger skin care enthusiasts.
Skin Types:
This plant's anti aging benefits can be enjoyed by all skin types looking to address age related damage including: wrinkles, fine lines, skin sagging and dullness. Gotu kola helps to speed up the skin's healing process - making it an ideal addition for congested skin types looking to reduce the appearance of facial scarring.
Eve Hansen Products That Contain This Ingredient: