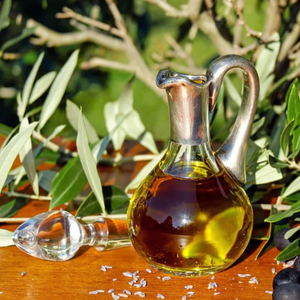 Are you looking for a shampoo that cares about your hair and is gentle on your scalp? You should check out this Argan Oil shampoo. Argan Oil is a common additive in shampoo and other hair products because of its concentration of fatty acids and Vitamin E.

What is the beauty of this shampoo? You can make it from home! You'll never worry again about what harsh chemicals you are putting onto your hair because you'll be mixing it yourself. Every time you use this Argan Oil shampoo your head will feel like it just went to the spa. It's gentle and effective at keeping your hair soft and shiny. 
Why Should You Bother With A DIY Shampoo?
If you have the essential ingredients on hand, you never have to worry about running out of your favorite shampoo and having to make a run to the store. And we all know that there is great satisfaction in making things ourselves, whether that is a home-cooked meal or a home-made shampoo.
Of course, you could simply go online and buy a bottle of argan oil shampoo, but where's the fun in that? Save money and have fun while doing it! If you have kids at home, this will be a wonderful science project you can do with them on a weekend afternoon.
The beauty of a DIY Argan Oil shampoo is that you will know what every ingredient is in that shampoo. Even better, you'll be able to customize it to your own preferred smell.
The Recipe
Start with a small batch your first time to ensure you mix it correctly. This will also allow you to test it out on your hair before committing to a large bottle's worth.
Ingredients:
- Castille Soap
- Warm Distilled Water
- Argan Oil
- Essential Oils (optional)
Directions:
1. Take one part liquid Castille soap and mix with one part warm distilled water.
Make sure the water is warm. This will help dissolve the soap and allow for a smooth texture.
2. Mix in one teaspoon Argan Oil.
THAT'S IT! Making your own Argan Oil couldn't be simpler. It takes just a few minutes and just a couple ingredients. But if you are feeling adventurous there are several ingredients to add to your shampoo to make it smell and work even better.
Use this shampoo exactly the same as you would use any other shampoo.
Extra Options to Make It Your Own
Essential Oils - There are all sorts of essential oils that you probably already own that would add a wonderful aroma to your DIY shampoo. Experiment with rosemary, lavender, sesame, hempseed, or almond oil. Not only will these oils give your shampoo a unique smell, each oil will interact slightly different with different hair types. Try several small samples with different combinations until you find your favorite.
Here's a few more ideas of additional ingredients you can add:Honey -
A couple spoonfuls of honey will give your hair a nice glossy sheen.
Nettles -
Add in white nettle leaf or white nettle extract to fight dandruff
Coconut Milk -
Coconut milk has a sweet fragrance as well as the ability to moisturize dry, frizzled hair.
Vitamin E -
You can break apart vitamin E capsules and add it to your shampoo. Vitamin E will strengthen your hair and give it an added shine.
Argan Oil Shampoo Tips
Everyone's hair has slightly different needs so one mix of shampoo may do better than another. That's why it's recommended you try out several small batches.
These homemade shampoos make great gifts, so you know what you can do that extra shampoo if you decide to buy in bulk.
If you're ready to try making your own Argan Oil Shampoo, try our organic argan oil! It's pure, unfiltered, and cold pressed in order to give you the highest quality and potency.
Have Fun!